Valuation Booster allows you to target areas where you want to win more instructions by promoting your agency, ahead of your competitors, to applicants seeking a valuation. This enables you to target specific outcodes.
Focus on outcodes with Valuation Booster
Valuation Booster is purchased by outcode. When a vendor or landlord visits Zoopla to request a valuation, their property details and contact information is collected. Your agency, alongside your logo, will then be amongst 6 agents who are pre-selected to receive this lead. You will be emailed the vendor or landlords' details, and they will be recorded as a valuation lead.
If there are more than 6 boosted agents in the specified outcode, this rotates evenly between all agents with a valuation booster in this outcode to ensure all agents are fairly represented.
Agents without a Valuation Booster will not be pre-ticked or have their logo displayed, and will only be on this list of relevant agents if they have relevant properties.
If you don't have a Valuation Booster, you can get more information here.
Note
Valuation Booster also provides additional brand exposure through the Find agents section of Zoopla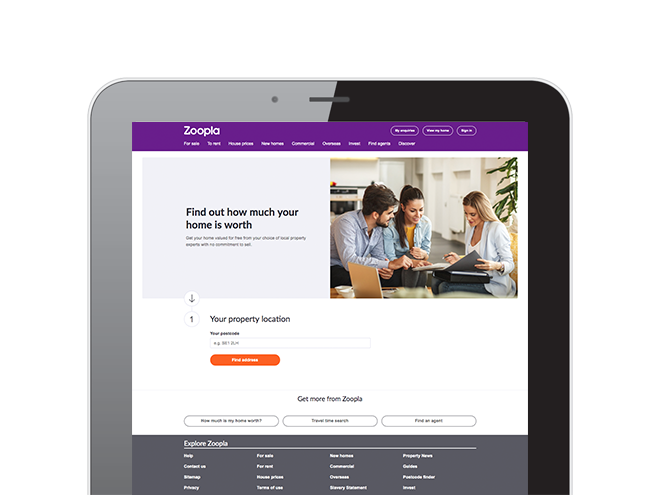 Note
For enquiries and to find out more about showcasing your agency, contact Member Services or your Account Manager