Property Alert Sponsorship provides you with the chance to build your local brand awareness by sponsoring our property alert emails with your own branded ad banner.
Our property alert emails are sent to 4.4 million registered, active property-seekers every week who have expressed a strong search intent in your area. On average, they get an open rate of 60% - compared to the industry average of 20%.
This article includes:
What are the advantages of using Property Alert Sponsorship

There are several advantages, including:
The ability to reach a highly-engaged audience in an outcode* of your choice with a branded ad banner within the property alert email. The ad can direct property seekers to a page of your choice (such as your website)
Search intent scoring is used to make sure your brand message is only delivered to the most relevant property seekers looking to move, helping ensure your spend is used effectively
You stay in control of your costs by choosing the outcode* that's most relevant to you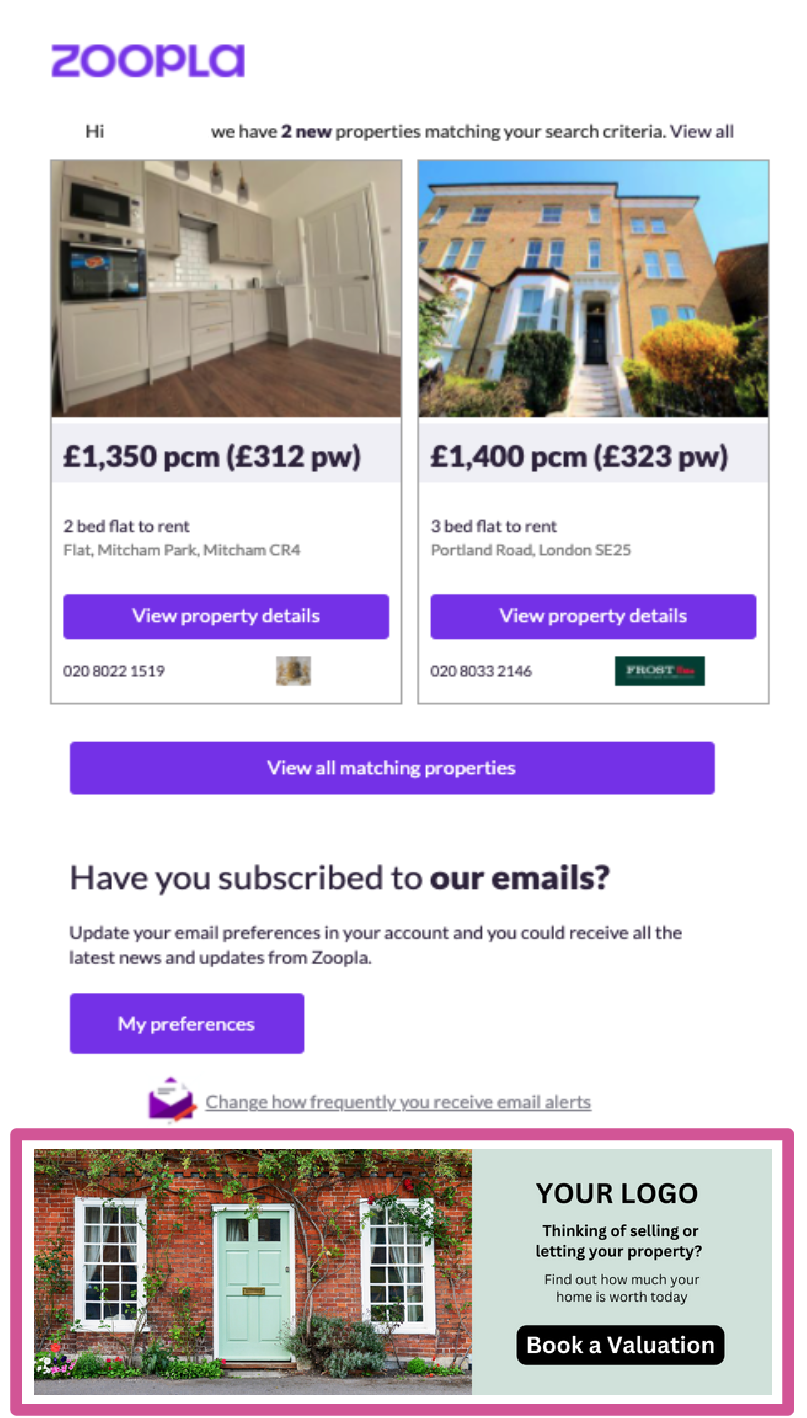 How is the search intent scoring calculated
4.4 million property-seekers are registered to receive property alert emails from Zoopla notifying them when a new property comes to market that meets their criteria, or if one gets reduced in price.
Our first party data creates unique insights from the behaviour of Zoopla users, to help you target property seekers with the highest search intent for the areas your branch is targeting.
We use a range of signals on a daily basis to calculate a user's intent for each location they are researching to identify their highest intent, such as the:
Number of leads submitted per area
Number of searches per area
Number of saved searches per area
Number of for sale alerts per area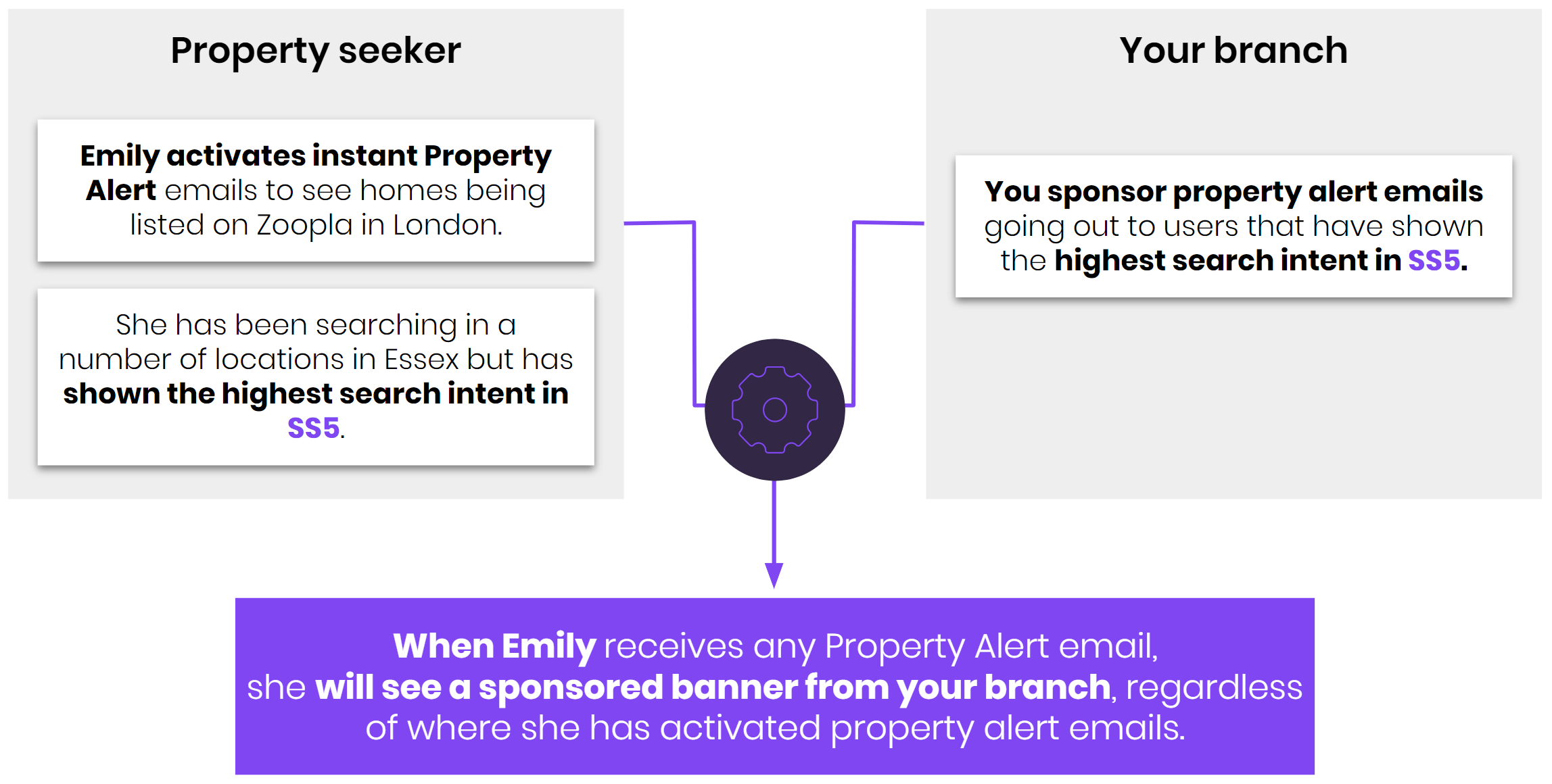 Ad banner requirements
In order for us to get your ad banner online quickly, we require certain creative assets to be submitted. These include:
A 600x200 high resolution banner with your company logo, and a personalised message with call-to-action button
Destination URL (such as your website)
UTM tracking (where possible) to help track the volume of leads triggered by the ad
Note
Alternatively, for a one-off £99 fee our creative team can create artwork for you
Purchasing Property Alert Sponsorship
If you wish to purchase Property Alert Sponsorship to secure an outcode*, you can either:
Contact your Account Manager directly via email or phone
Complete the form here and a member of the team will get back to you
*An outcode is the first part of a postcode, which can be between 2-4 characters, i.e. E2, SE26.